National Single Windows Community Platform
Thailand National Single Window is the facilitator to enable electronic data and information sharing and integration between government to government partnerships (G2G), government to business partnerships (G2B) and business to business partnerships (B2B) for import, export and logistics. It also facilitates international cross-border data and information sharing between government and business sectors in Thailand and other countries. National Single Window system enables a single submission of electronic document by the trader such as a single data preparation and submission of customs declaration and duty payment for customs release and clearance.
Objective of National Single Window Platform
The main objective of National Single Window Project is to develop the integrated data link structure for the country & provide the comprehensive single point of contact between the government authorities, this result into the reduction of the processes for businesses involved by reducing the operational procedures in the public sector by Single Window, Single Submission, Single Processing & Single Decision Making for custom release and clearance.
                A Single Window Environment is a cross border, 'intelligent' facility that allows parties involved in trade & transport to lodge standardized information, mainly electronic, with a single entry point to fulfill all import, export & transit related regulatory requirements.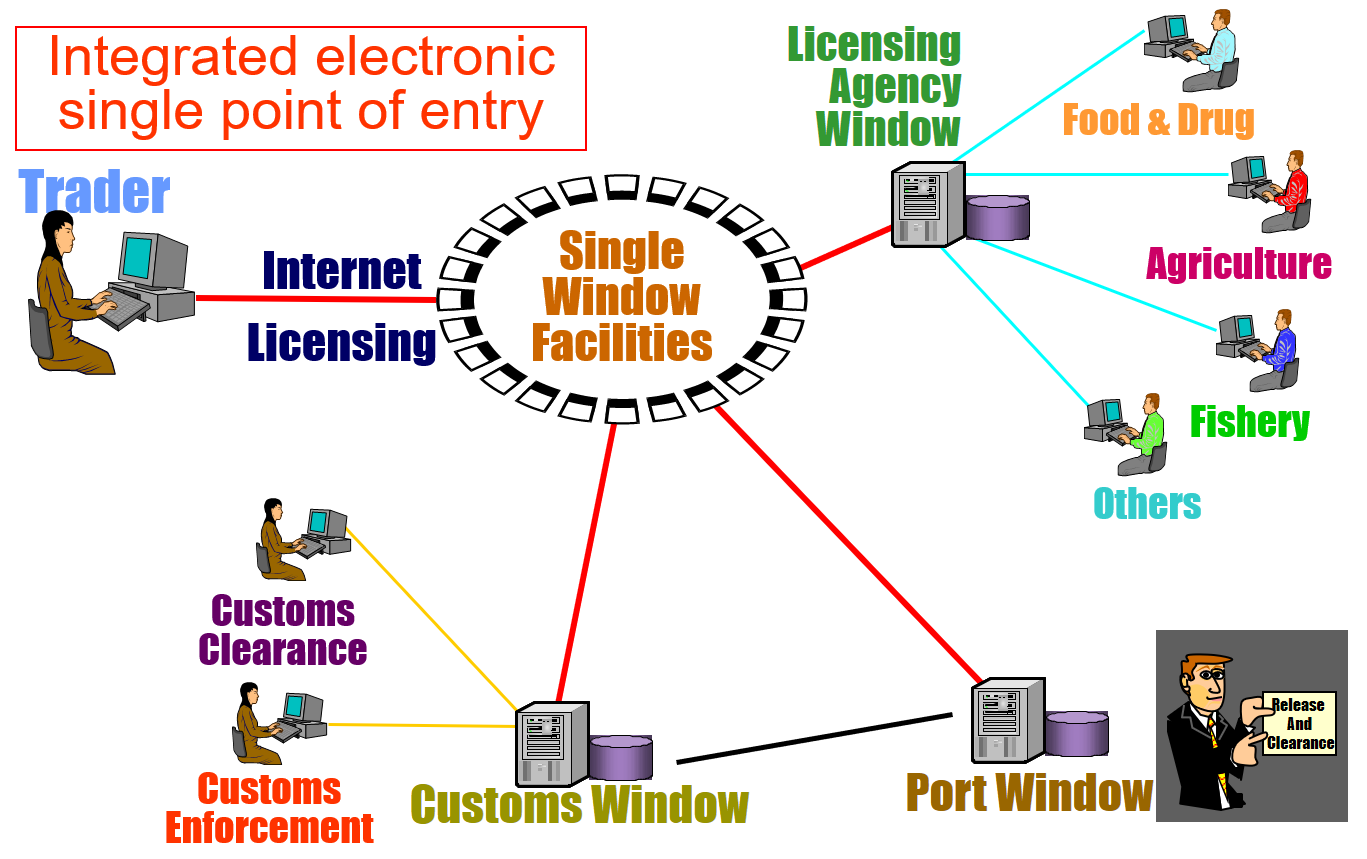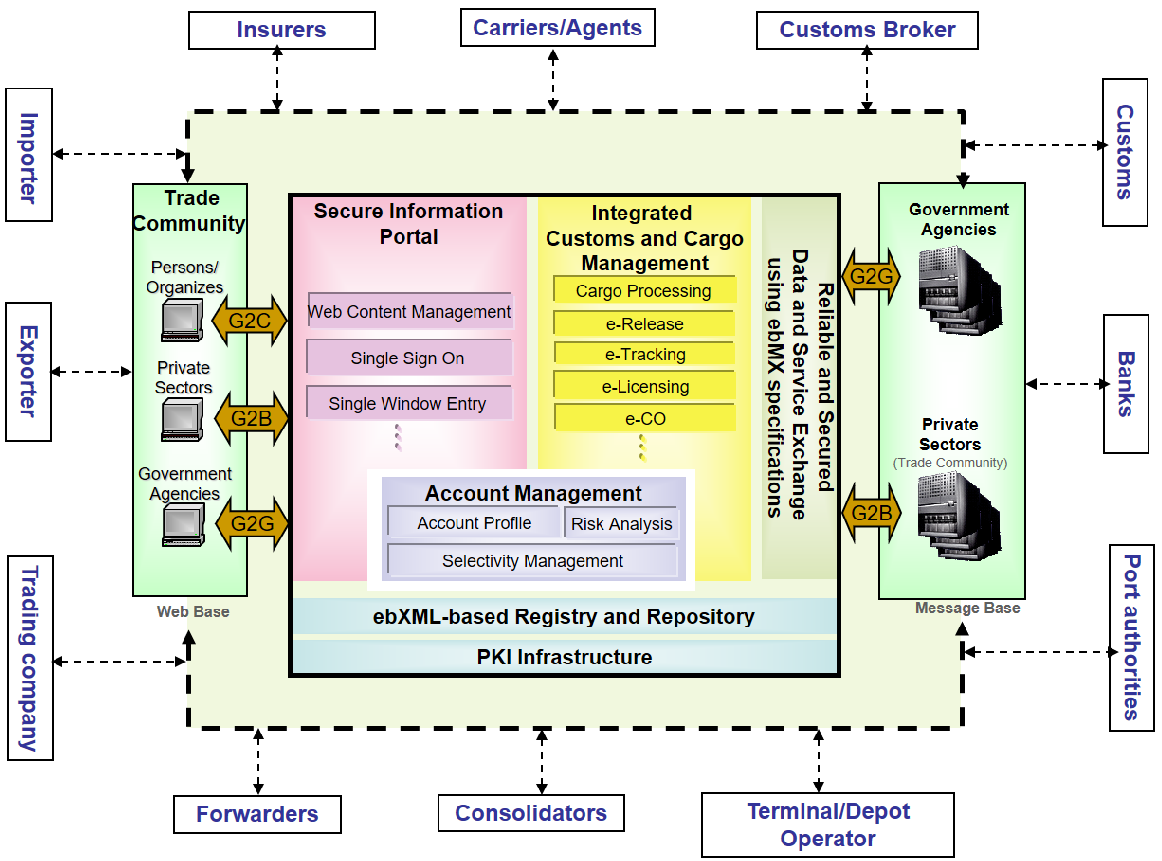 Architecture and Building Blocks of NSW
Secure Information Portal provide self registration single sign-on web e-form for the traders & agency & provide secure community e-Tracking, e-Release, e-Licence platform for the Custom Department as per the National Standard Data Set using the Public Key Infrastructure (PKI).
                    These secured data and services are exchanged between the Government to Government (G2G), Government to Business (G2B) & Government to Consumer (G2C) using the International Single Window Connectivity.