Always keep your Infrastructure Monitored
Monitor & control your infrastructure with our Energy Management System (EMS) products & facilitate your system's administrative tasks to save your valuable time while dealing with preventive and corrective maintenance.
Data Center
UPS, PAC, Air-Con, Router, Server Farm, Fire Alarm Panel, Generator, Water Leak Detector, Security, Lighting, Power Meter, Power Distribution etc.
Facility Maintenance
Lift, Elevator, Pump, ATS, Gen Set, Chiller, HVAC, HT/LT, Oil Level, Oil Temperature, Oil Pressure, Water Level, Pressure Value, Gas Tank etc.
TCE SMS ALARM X200 SERIES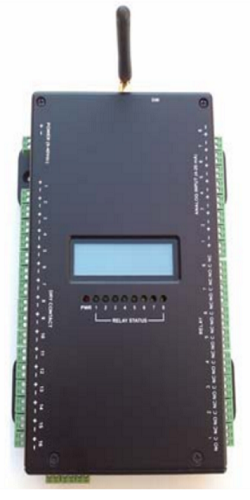 Energy & Power Management
Voltage Sag, Over & Under Voltage, Power Outage, DC System, Process Error, Machine Status, Electric Tranformer, PLC, Alarm Signal, Vaccum etc.
Fire & Security
Door Sensor, Temperature, Smoke Detector, Alarm Panel, HVAC (Run, Trip, Fault etc.), Temperature, Humidity, CO2, Wind Speed.
Pre Alarm Function
Alarm for voltage, current, current unbalance (optional alarm for leakage current/ temperature alarm), Branch circuit: Alarm for current (lo-lo-limit, lo-limit, hi-limit, hi-hi-limit).
PMAC202 & Accessories:
Main Module: Monitoring 21 or 42 branch circuits, CT Module (rated current 50A/ 25mA): Multiple fixed CT strip, Independent fixed CT, Split core CTs,
PMAC202 Branch Circuit Power Meter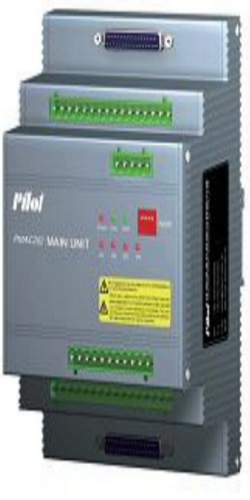 Optional Devices
HMI: 7" touch screen LCD max. 4 units of PMAC202 main module (Resolution ratio: 800×480), DI module: has 21 digital input, Power supply: 220Vac to 24Vdc, 24W Single Output Industrial DIN Rail Power Supply, Output 24VDC
Technical Specification
Incoming Circuit: 1 circuit, three phase 220V/380V ac, Outgoing Circuit: 21 or 42 (Optional), Power Supply: 24V DC , range: 18~30V DC, MTBF: ≥50000h, Service Life: 10 years.
General Feature
Affordable & Reliable Power Transmission and Distribution Center, Main Breaker and Branch Circuit Power Management and Monitor, High K-factor isolation transformer and grounding.
Standard Feature
Single or Double incoming AC power system, 21 ~ 168 Branch circuit power feeder, 7'' Color LCD Touch screen HMI, Low-low and high-high current alarm and log, Monitored SPD surge protection device, Modbus_RTU RS485 interface standard.
TCEBCM Series AC iPDU for Data centre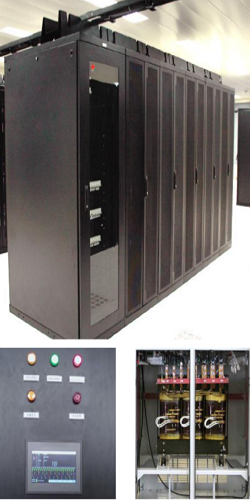 Optional Features
Woehner Hot-plug system for MCB, K-factor isolation Transformer (K13,K20), Branch breaker status monitor, Static Transfer Switch (STS), Accept function customization.
Technical Specification
Power Capacity = ( from 75KVA to 500KVA), K-Factor Transformer = (K13, K20), Communication = Standard RS485, Mobus_RTU / Option RJ45 Ethernet converter, Quality assurance ISO 9001 Certificate, Power Panel : IEC60947-2 , Measure: IEC61053-21